About us
It's your space, where you can develop all your abilities. It's your environment, both enriching and creative. It's your network of connections, which you can cultivate as you develop personally and professionally. It's your home, your place, your reference. It's your way of life.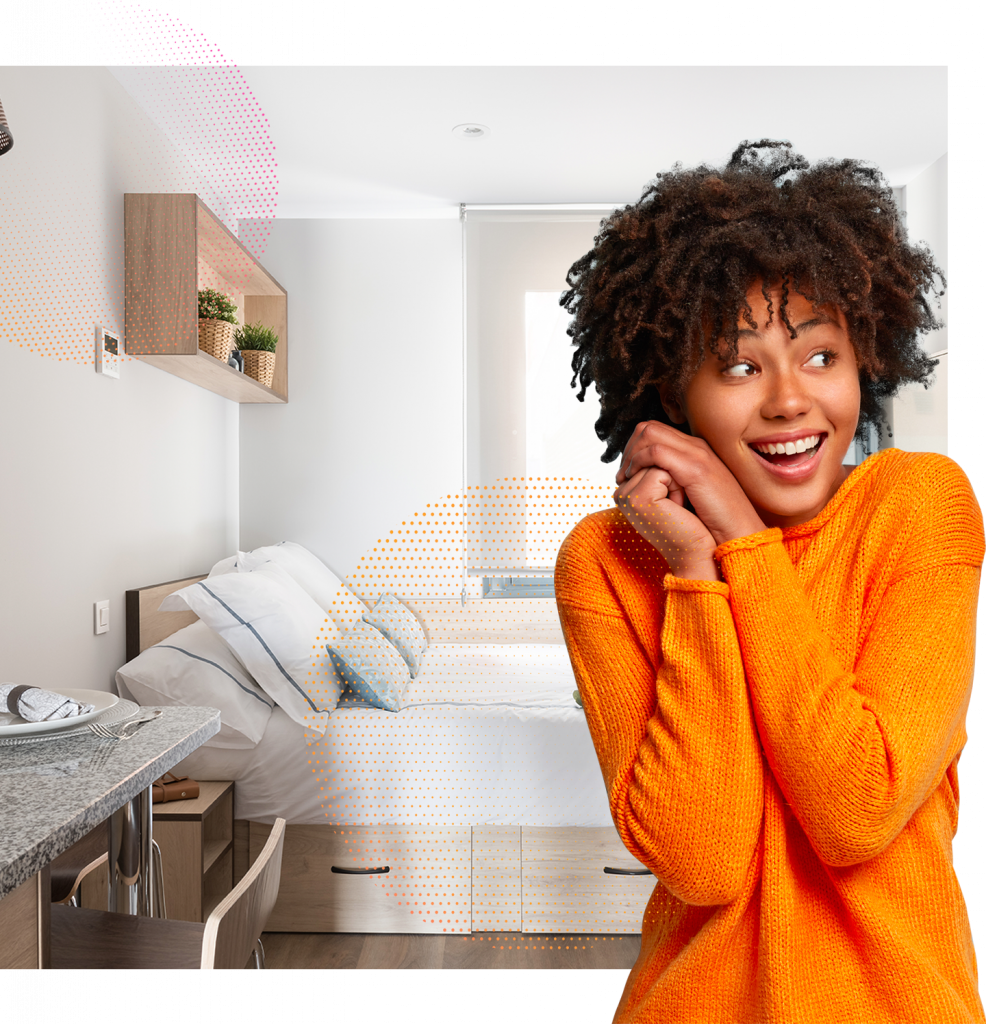 Vibrant, dynamic, with
spirit of improvement, inspired by you.
So are the residences of
Nodis students.
Our residences will allow you to lead the lifestyle you are looking for. You will find your autonomy, your freedom, your new life.
For this, you will have all the facilities you need in a completely safe environment: fully equipped studios, with bathroom and full kitchen, common areas cared for down to the last detail, gym, private lounges, living areas, gaming area, library, work and study spaces, cinema, parking and much more.
In addition to the many common areas, you will enjoy during the course of our activities and events plan, in which you will meet your fellow residents, many of whom will become friends that will last a lifetime.
And, above all, you will find people focused on building a unique environment of coexistence based on our main values: sustainability and inclusiveness; and, in this way, help you to become the person you want to be.
---
---
---